Terms & Conditions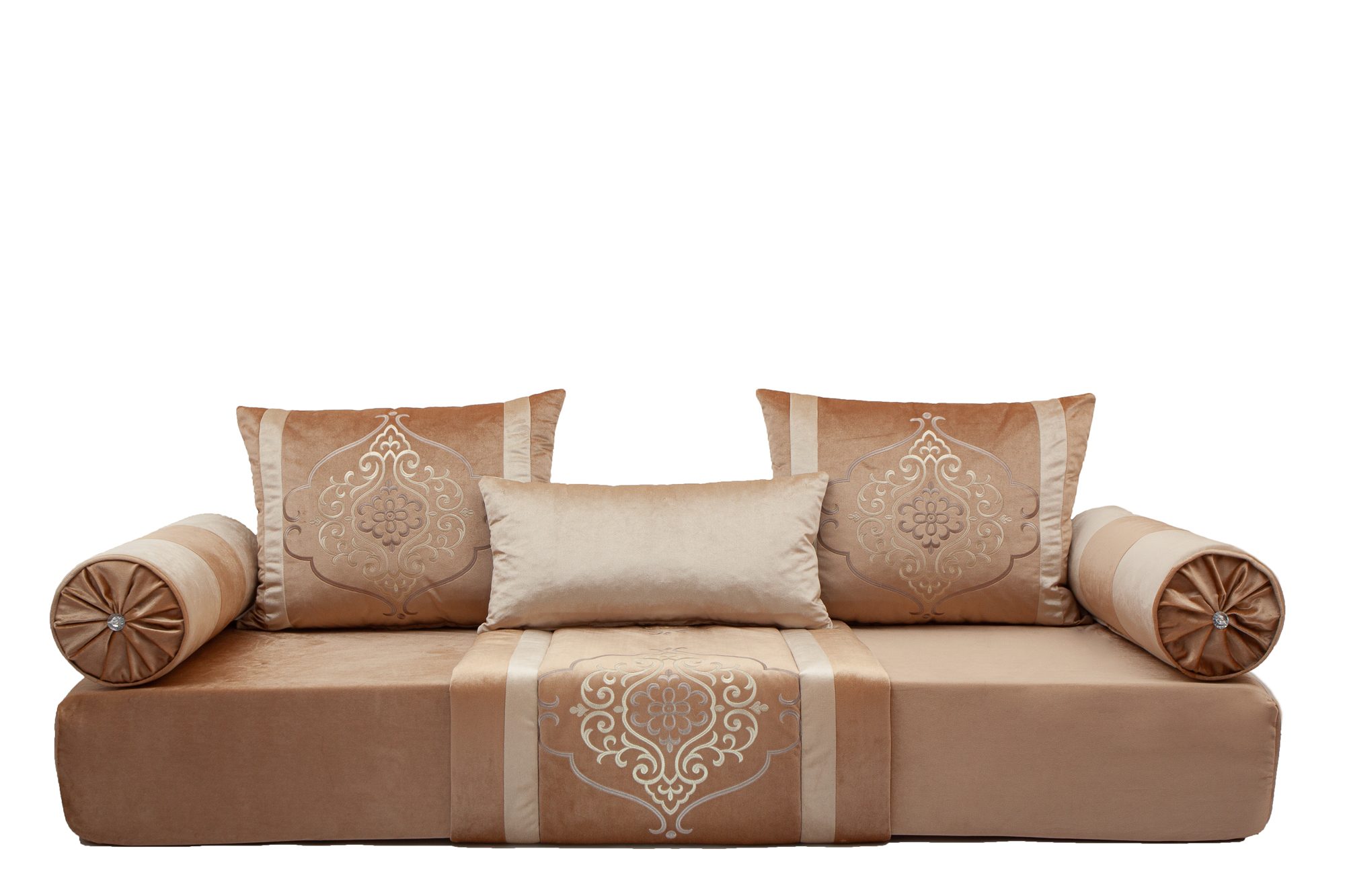 Welcome to the place where a lawyer gets the company to write a bunch of boring, yet incredibly important stuff to keep me and you on the same page. Hopefully we'll be able to summarise most of the content here into a more succinct blurb.
We're a Belgian company which ships internationally. This means you're bound by Belgian laws.
If we made a mistake on your order we'll do our best to make it right. Even if there wasn't a mistake but you have an issue or question, we'd definitely like to help you find a solution of some sort.
In General
Access to and use of this Website and the products and services available through this Website (collectively, the "Services") are subject to the following terms, conditions and notices (the "Terms of Service").By using the Services, you are agreeing to all of the Terms of Service, as may be updated by us from time to time. MARORIENT reserves the right to update or modify these Terms and Conditions at any time without prior notice. For this reason, you should check this page regularly to take notice of any changes we may have made to the Terms of Service.Access to this Website is permitted on a temporary basis, and we reserve the right to withdraw or amend the Services without notice. We will not be liable if for any reason this Website is unavailable at any time or for any period. From time to time, we may restrict access to some parts or all of this Website.Your use of the MARORIENT website (marorient.com) constitutes your agreement to follow these rules and to be bound by them. If you do not agree with any of these terms and conditions, please refrain from the use of MARORIENT website.
Terms of Sale
By placing an order you are offering to purchase a product on and subject to the following terms and conditions. All orders are subject to availability and confirmation of the order price.
Dispatch times may vary according to availability and can be subject to any delays resulting from postal delays or force majeure for which we will not be responsible.
In order to contract with MARORIENT you must be over 18 years of age and possess a valid credit or debit card issued by a bank acceptable to us.
MARORIENT retains the right to refuse any request made by you. If your order is accepted we will inform you by email and we will confirm the identity of the party which you have contracted with. When placing an order you undertake that all details you provide to us are true and accurate, that you are an authorised user of the credit or debit card used to place your order and that there are sufficient funds to cover the cost of the goods. The cost of foreign products and services may fluctuate. All prices advertised are subject to such changes.
Marorient.com is owned and operated by ASSINE HAMZA, registered in Belgium with the organisation number 0668912295, VAT no. BE0668912295. MARORIENT registered office is located at Hermitage 37, 8530 Harelbeke, Belgium
These general terms and conditions (the "General Conditions") apply when you as a consumer (the "Customer") place an order via www.marorient.com and related pages, (the "Website"). The agreement is concluded between you and ASSINE HAMZA/MARORIENT, organisation number 0668912295;
You can contact bemz.com by email at info@marorient.com.
When you place an order, you will receive an acknowledgement e-mail confirming receipt of your order. Any typographical, clerical or other error or omission in any sales literature, quotation, acceptance of offer, invoice or other document issued by us will be subjected to correction without any liability on our part.
To place an order through the Website, the Customer must accept the General Conditions. By accepting the General Conditions, the Customer undertakes to comply with the General Conditions in its entirety and acknowledge that they had read the information on the personal data and cookies and consents to use according to MARORIENT Privacy Policy available here.
A purchase agreement is concluded when MARORIENT has confirmed the Customer's order and the Customer has received an order confirmation from MARORIENT via email. MARORIENT recommends saving the order confirmation for any future contacts with MARORIENT Customer Service regarding the order. The Customer is entitled to cancel or change their order up until it has been confirmed by MARORIENT. If the order is cancelled, MARORIENT will refund any payments to the Customer that they have made with regard to this order.
To purchase at marorient.com you must be at least 18 years old and possess a valid payment method that we accept. If you are not 18 years old, you may still purchase if you have obtained your guardian's consent and/or otherwise have a legal right to enter into a purchase.
The prices stated on the Website apply to orders placed on the Website. All prices are presented including VAT. The prices do not include payment and shipping fees, which are given separately in the Checkout. Prices are subject to changes. Check the final price of sale before sending the relevant order form.
Purchase orders from countries not included among those displayed in our Delivery Information section cannot be accepted by MARORIENT.
The Customer can pay for their purchase in the manner specified on the Website. Read more about our different payment options on the Website here.
The Customer shall select the items they want to buy and put them in their "Cart". The content of the Cart can be edited right up to the time of order. Any extra payment such as shipping can be calculated immediately before you are ready to pay. When you are ready to order, complete your name, address, email, telephone number, payment method, and delivery method. You can change the contents of the Cart right up until you confirm your purchase by clicking on the button "Confirm". After this your order passes to MARORIENT and can no longer be changed.
Payments are handled by Mollie with secure encryption and under strict banking standards. Your card details are sent directly to the bank and cannot be read or accessed by anyone other than your bank.
We regularly use discount codes as part of our marketing. These codes are valid for limited periods and may be subject to conditions. These codes can be limited for use with specific products, collections or colors.
Discount codes should be entered during the checkout process to be valid. Only one discount code can be used per order. Attempting to add a discount code after purchase will not be honoured. Discount codes have no cash value and cannot be redeemed for cash, vouchers or similar.
We require payment in full before production of goods. Your card will be debited once the order has been accepted. Your estimated delivery date (typically 20 working days ) starts on the date payment has been received.
MARORIENT offers custom made Moroccan sofa cover sets. This means that each order is custom made. The customer is therefor fully responsible for the transmission of the correct measurements for the components where custom sizes are applicable.
The measurements of all products made by us will be as accurate as possible, but are nevertheless approximate. Please check your measurements to ensure that the correct sizes are ordered. All products are to fit the measurements you have provided and are made to order and orders cannot therefore be cancelled or altered once the order is being processed.
All MARORIENT products are sewn to order in Belgium by dedicated sewers who complete many steps by hand. This level of quality requires time, so you can expect your order to be shipped approximately 15-20 working days after placing your order. Viewing the fact that we have customers in different European countries delivery can take between 3-5 working days.
Once your order is completed and ready to ship, you will receive an email with the tracking and delivery details.
Please note, our delivery partners DPD have indicated that may be some delays with shipments, due to restrictions imposed relating to COVID-19, but deliveries are being made.
RETURN POLICY
If for any reason, you are not satisfied with your order from marorient.com, you are able to return the products within 14 working days from the date you received the order and have notified us within that period of time. We expect you to return the product as soon as possible after you have given cancellation notice. Refund will be done as soon as we received back the ordered goods in totality and in good condition with the original packaging.
HOW TO RETURN
Simply follow these steps to exercise your right to return a product:
• email [email protected] within 14 days of the date you received the parcel
• pack the products unused, unwashed, and not damaged in their original packaging
• return the complete product to MARORIENT unless otherwise specified by our Customer Services
• return label and information about where to deliver the parcel for return will be provided by our Customer Services.
COSTS FOR RETURNING AN ORDER
We will arrange for your product to be returned, the return shipping fee depends on the country where the parcel was sent to. Delivery fees related to sending the product to you are not refundable.
You are able to amend an order only within 1 business day of it being submitted; this only includes changing the size or adding an item and changing the delivery address.
I. We endeavor to display as accurately as possible the colors of our products that appear on the website. However we cannot guarantee that your monitor will accurately reflect the color of the product delivered.
II. MARORIENT invests a lot in professional photography, please note that all the product pictures displayed on www.marorient.com are not to be used for selling purposed by other parties, nor shall they be displayed for selling purposes on social media by other parties.
Privacy & Safe Shopping Guarantee
In a few areas of our website we will ask you to provide personal details such as your name and email address. This will only happen when it enables us to provide a better service to you. For example: for your personal order history on our feedback forms.
We do not sell, trade or rent your information to others. You can be sure it will remain confidential and will be used only to help us build a better relationship with you.